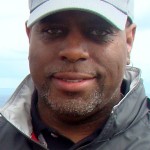 Hello, I'm Jeffrey Washington. Owner and operator of Paracords and More. We are offering Free Shipping on everything within our website as well as anything in our Etsy Store (Use Coupon code: Freeship25 on Etsy).
Many of you receiving this we have met personally or online and have developed some great relationshsips.. Whether it is a gift for yourself or for someone special in your life, we would be honored if you would consider allowing us to assist you with your gift giving needs.
We thank you and wish you the best of holiday seasons.
Merry Christmas, Happy Hanukkah, Happy Thanksgiving, Happy Kwanza and Happy New Year.