1. First you will need, a pair of scissors, piece of paper approximately 12″ Long by 1″ wide, and a pen or pencil.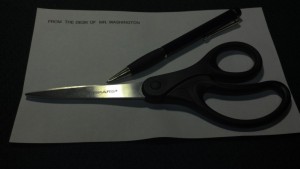 2. Cut a 1″ strip of paper and loosely wrap it around your wrist where you will be wearing the bracelet.  Then use the pen or pencil and mark wear the pieces meet.
3. Take your piece of paper and lay it flat, next to a ruler or tape measure. This is the size bracelet you will order. Don't add extra for comfort. I will take this into consideration along with the thickness of the cord. Make sure to measure correctly as it will directly reflect the fit of your bracelet.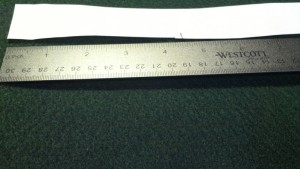 ——————————–NOTE————————————
Please be certain to follow the instructions carefully. I usually add enough to the initial measurement to account for the thickness of the paracord, the amount of length lost within the buckle and for general comfort. If you measure another bracelet or guess or add your own length for comfort there is a good chance your bracelet won't be the correct size.
4. Lastly, Enjoy