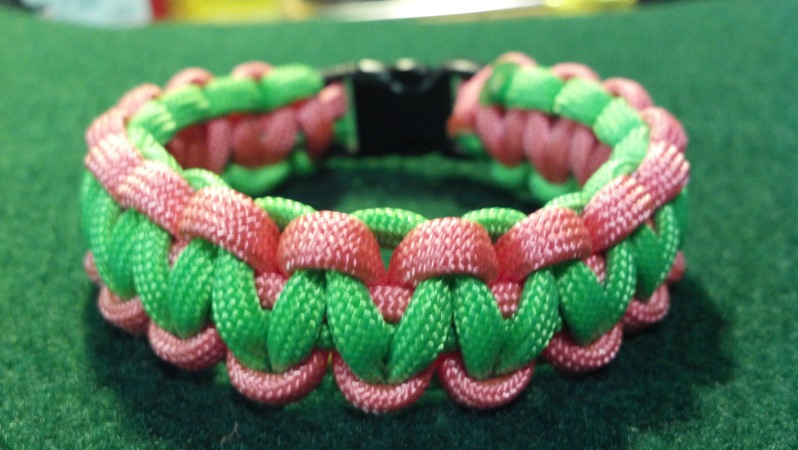 $11.95
Shipping and Handling $3.19
 Click here for detailed measurement instructions…IMPORTANT
 Free Shipping on ALL orders over $30.00
Delta Zeta or Alpha Kappa Alpha AKA Sorority Survival Paracord Bracelet
Show the pride you have of the Pink and Green to your sorors with your custom made and handcrafted paracord bracelet.
***MEASURMENT***When making a bracelet purchase please send me your exact wrist size. I will not be able to process your order until I have your wrist size. I would admonish you not to depend on the size of other bracelets you may own, i.e., gold, silicone, etc.
Paracord is a fairly thick medium and I will add a predetermined amount of length to your wrist size to provide for a comfortable fit and the thickness of the cord.
A good way to measure you wrist is to wrap a piece of string around your wrist, mark it and then compare the string on a ruler. Please send your measurements in Inches.