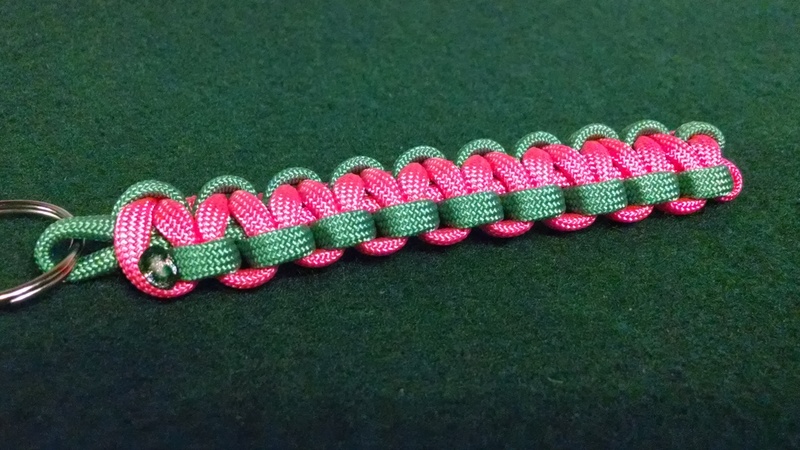 $7.95
Shipping and Handling $2.69
[wp_cartDelta Zeta or Alpha Kappa Alpha "AKA" Sorority Paracord Regular Key Chain/Fob:price:7.95:shipping:2.69:end]
 Free Shipping on ALL orders over $30.00
Delta Zeta or Alpha Kappa Alpha AKA Sorority Regular Survival Paracord Key Chain/Fob
Show the pride you have of the Pink and Green to your sorors with your custom made and handcrafted paracord bracelet.
The colors swap on the other side of the key/fob.
Each key chain is tightly hand-woven with heavy-duty paracord, to ensure high quality.
We guarantee you a strong and long-lasting product!