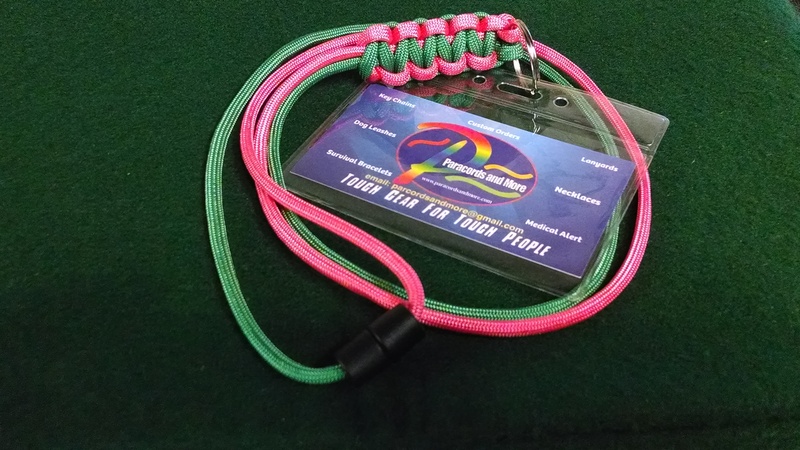 $11.95
Shipping and Handling $2.25
 Free Shipping on ALL orders over $30.00
Delta Zeta or Alpha Kappa Alpha AKA Sorority Regular Survival Paracord Bracelet
Show the pride you have of the Pink and Green to your sorors with your custom made and handcrafted paracord bracelet.
For all those times where you are at an event or convention and would like to show your 'colors'. This could be just the lanyard for you.
Includes approximately 6′ of 550 paracord.
Includes a 1″ Zinc Plated Split Key Ring and a holder for your name tag or business card.
Includes a Plastic Barrel Fastener that will come apart if enough force is applied so this won't have a problem with being a choking hazard.