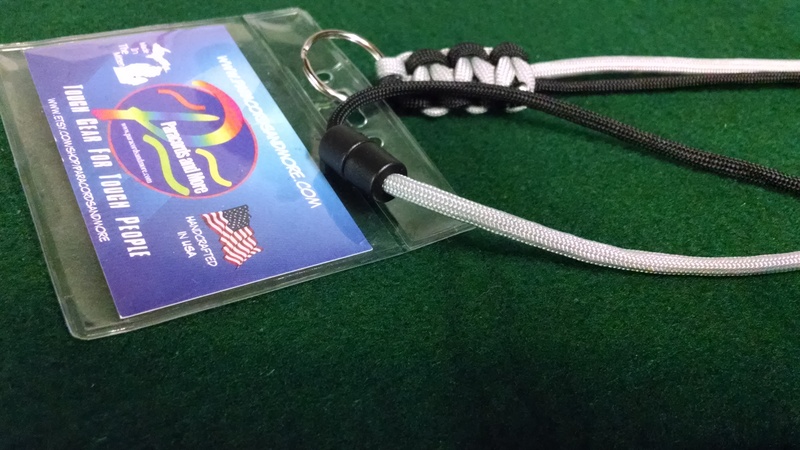 $10.49
Shipping and Handling $3.19
 Free Shipping on ALL orders over $30.00
Made with 4 feet of paracord and come with a 1″ zinc plated steel Key Ring. The connection at the back of the neck is a smooth barrel connector specifically for lanyards. It will come apart with relatively light pressure to avoid any type of choking hazard.
Each Lanyard comes with a clear horizontal badge holder. Sized to fit most business cards and/or electronic entry cards. Space for the cards is approximately 2 1/2″ by 3 5/8″.
Each lanyard is tightly hand-woven with heavy-duty paracord, to ensure high quality.
We guarantee you a strong and long-lasting product!