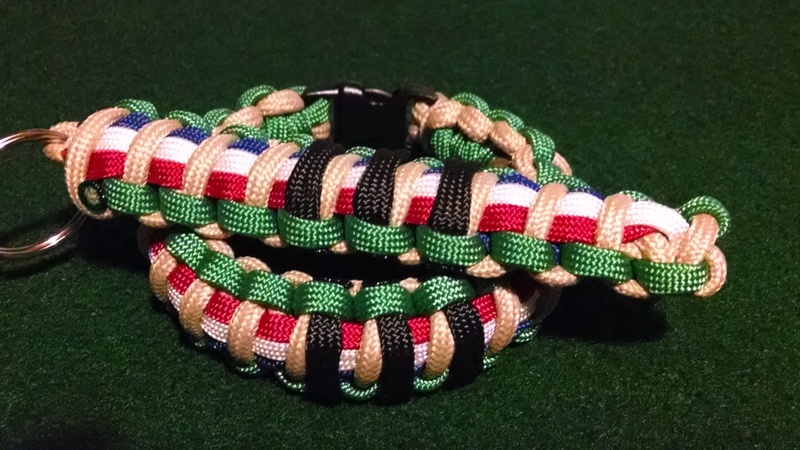 $23.00
Shipping and Handling $3.99
 Free Shipping on ALL orders over $30.00
———————————-Service Ribbon not Included with Bracelet——————————–
In recognition of all the soldiers that fought and served in the Desert Shield/ Desert Storm Persian Gulf War Campaigns. This award is fashioned after the colors of the Desert Shield/ Desert Storm Persian Gulf War Campaign Service Ribbon/Medal Service Ribbon, seen below the bracelet.
***MEASURMENT***When making a bracelet purchase please send me your exact wrist size. I will not be able to process your order until I have your wrist size. I would admonish you not to depend on the size of other bracelets you may own, i.e., gold, silicone, etc.
Paracord is a fairly thick medium and I will add a predetermined amount of length to your wrist size to provide for a comfortable fit and the thickness of the cord.
A good way to measure you wrist is to wrap a piece of string around your wrist, mark it and then compare the string on a ruler. Please send your measurements in Inches.