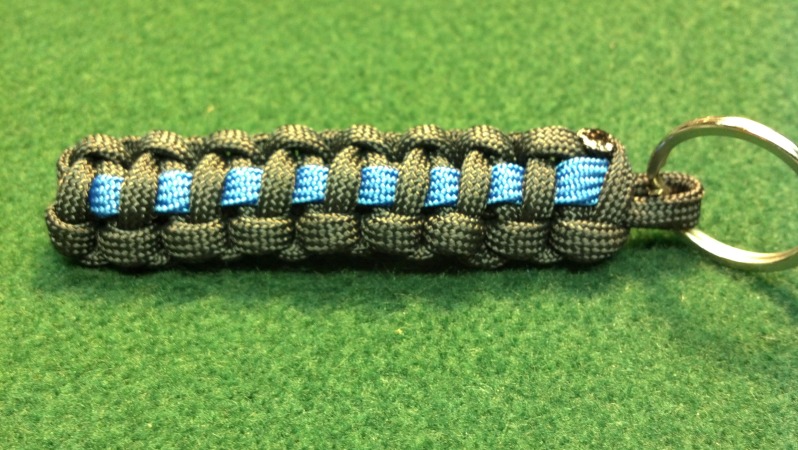 $6.00
Shipping and Handling $2.79
  Free Shipping on ALL orders over $30.00
A great companion to go along with the matching bracelet. Would also be a great choice if a bracelet just isn't your cup of tea.
What does the "Thin Blue Line" stand for:
The Blue Line represents the officer and the courage they find deep inside when facing insurmountable odds protecting our states, counties and cities.
The Black background is a constant reminder of our fallen brother and sister officers. We honor their sacrifice by never forgetting them.
The line is what they protect. The barrier between tyranny and a civilized society. Between order and chaos. Between respect for decency and lawlessness.